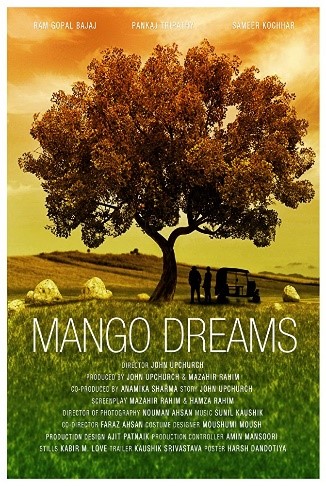 Friday, October 6, 2017, 4 pm – 5 pm
Cocktail Reception and Entertainment
Friday, October 6, 2017, 5:15 pm, followed by Q & A session
Mango Dreams – Feature Film
Director: John Upchurch
Duration: : 93 minutes
Language: English
Synopsis:
A Hindu doctor with dementia and a Muslim auto rickshaw driver form an unlikely friendship as they cross India in search of the doctor's childhood home.
BUY TICKETS
---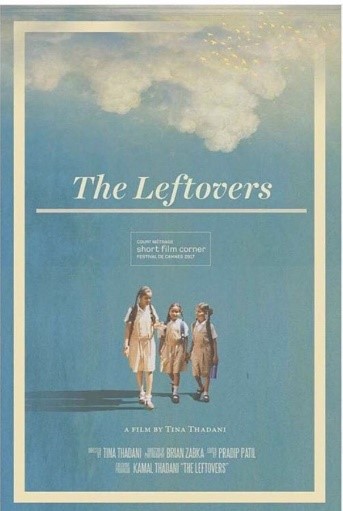 Friday, October 6, 2017, 7:15 pm, followed by Q & A session
The Leftovers – Short Film
Director: Tina Thadani
Duration: : 23 minutes
Language: English
Synopsis:
The story of two women who left their reputable jobs to open up makeshifts schools in the heart of Mumbai's slums. Following their trials and tribulations with the community of the lower income class, who families know that education is the only way out for their kids.
BUY TICKETS
---

Friday, October 6, 2017, 7:45 pm
Limitless – Documentary Film
Director: Vrinda Samarth
Duration: : 59 minutes
Language: English
Synopsis:
Limitless explores the lives of eight long distance women runners, who rediscovered themselves through running. It reveals their insecurities, their bruised body image, their battered self-confidence, their guilt at accepting that they need some me-time too. This is the story of women who reached the edge of their bounds, braved against them, pushed them, and, they discovered that the sky is the limit.
BUY TICKETS
---
Saturday, October 7, 2017, 6:30 – 7:30 pm
Cocktail Reception and Entertainment
Saturday, October 7, 2017, 9 pm
Award Presentation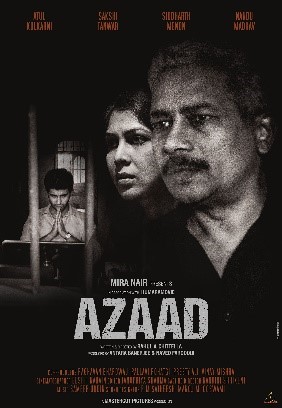 Saturday, October 7, 2017, 4 pm
Azaad – Short Film
Director: Rahul Chittela
Duration: : 31 minutes
Language: Hindi (English subtitles)
Synopsis:
Set against the socio-political backdrop of present day India, AZAAD unfurls the story of a dysfunctional relationship between a father and his son, within 48 hours of the father going missing.
---
Saturday, October 7, 2017, 4:35 pm
Kshitij: A Horizon – Feature Film
Director: Manouj Kadaamh
Duration: 100 minutes
Language: Marathi (English subtitles)
Synopsis: 
"Kshitij" is a story of 12 year-old girl's struggle to continue her education in the face of severe adversity. Poverty forces her family to leave their village and go to a neighboring town to do back breaking labor in sugarcane fields.  The girl, Vacchi, continues to quietly find time to study amidst days filled with hard toil, much to the irritation of her father a simple farmer who has very little sympathy of understanding for her aspiration.
---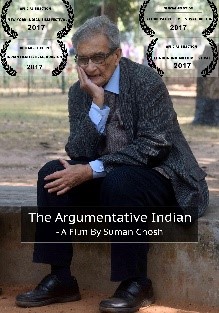 Saturday, October 7, 2017, 7:30 pm, followed by Q & A session
The Argumentative Indian – Documentary Film
Director: Suman Ghosh
Duration: : 60 minutes
Language: English
Synopsis:
This documentary traces the life and work of India's Renaissance man and Nobel Laureate Amartya Sen. Widely regarded as one of the greatest living intellectuals of the world, the film explores his formative years and their influence on his views of the world – both past and present.