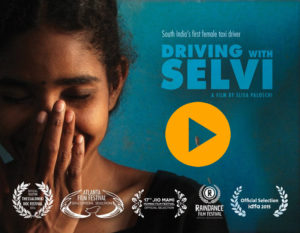 Friday, October 28, 2016, 5:15 pm, followed by Q & A session
Driving with Selvi – Documentary Film
Director: Elisa Paloschi
Language: English – 1hr 14min
Storyline
Selvi, like so many girls in India, is a child bride in a violent marriage. One day she escapes, and goes on to become South India's first female taxi driver. This is the ten-year journey of a charming, strong, and courageous young woman who defies all expectations, moving beyond the pain she's experienced to create a new life.
BUY TICKETS
---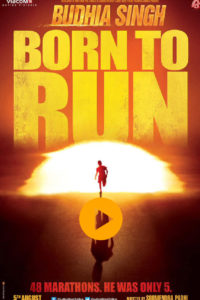 Friday, October 28, 2016, 7 pm, followed by Q & A session
Born to Run – Budhia Singh
Director:  Soumendra Padhi
Language: Hindi – 112min
With English Subtitles
Storyline
A biopic about Budhia Singh, the world's youngest marathon runner whose story garnered controversy and inspiration around the world.
---

Saturday, October 29, 2016, 4 pm
Famous in Ahmedabad – Documentary Film
Director: Hardik Mehta
Language: Gujarati – 29min
With English Subtitles
Storyline
Set within the kaleidoscopic backdrop of the kite-flying festival in India, 'Amdavad Ma Famous', witnesses the transformation of 11-year-old Zaid from a boy next door to an aggressive and passionate kite-runner until he comes across a hindrance that prevents him from flying kites on the terrace. And thus begins the fight for the terrace on the day of the biggest kite flying festival in India.
BUY TICKETS
---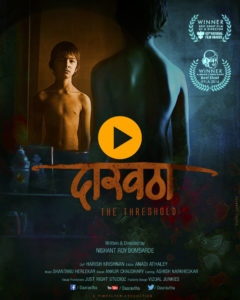 Saturday, October 29, 2016, 4:30 pm
The Threshold – Short Film
Director: Nishant Roy Bombarde
Language: Marathi – 30min
With English Subtitles
Storyline
An adolescent Pankaj is discovering his sexuality. Torn between a patriarchal Indian upbringing full of gender-stereotypes and his natural urge to identify with the opposite gender, he finds an opportunity to express his desires within the bounds of cultural ethos.
---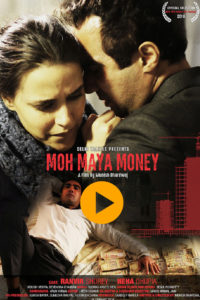 Saturday, October 29, 2016, 5 pm, followed by Q & A session
In Greed We Trust (Moh Maya Money)
Director: Munish Bhardwaj
Language: Hindi – 108min
With English Subtitles
Storyline
A young real-estate broker tries to pull off a huge scam, which goes horribly wrong. To fix everything he involves his begrudging wife leading to an end neither could imagine.
BUY TICKETS

4TH JUNE, SATURDAY: SCREENING 7.00PM
WAITING: Drama – Romance
DIRECTOR : Anu Menon
LANGUAGE : Hindi and English- 92 mins.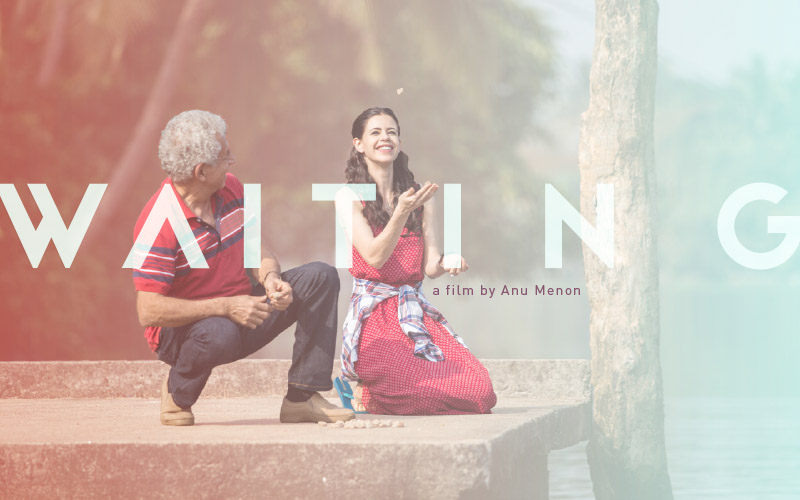 Young, outspoken, and impassioned Tara Deshpande receives tragic news: Her husband of only six weeks has slipped into a coma after a car accident. Despondent and desperate for answers in a situation where she has little control, Tara finds an unlikely friend in Shiv, a gentle and hopeful man who has become a regular in the hospital where his wife has been in a coma for over 8 months. They can relate to each other deeply, both isolated from other support and waiting for an optimistic outcome. However, as each reaches an important crossroads in caring for their spouses, Tara and Shiv realize that their fear of change is holding them back from making necessary decisions.
Anu Menon's WAITING is a poignant and stirring film that is as witty as it is heartrending. Veteran actor Naseeruddin Shah and the incomparable Kalki Koechlin give beautiful performances that bring Tara and Shiv's charming connection to life. Exploring the universal and personal experiences of grief in an honest and powerful way, WAITING is a tender film that proves the importance of our bond as humans is sometimes through sorrow and uncertainty.